Travel & Tourism
Contact
Fen Su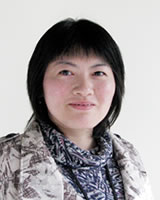 Email: fen.su@aut.ac.nz
Phone: 09 9219999 ext.8540
Liaison librarian for Hospitality & Tourism.
Travel and Tourism
Top resources for travel and tourism
CABI Leisure Tourism
Find articles and e-books using this specialised database with a focus on tourism, hospitality, leisure and recreation, as well as on selected aspects of sport and culture.
Hospitality & Tourism Complete (EBSCO)
Find full text journal articles, books, magazines, company and country reports and newspapers covering all areas of hospitality and tourism.
UNWTO (UN World Tourism Organization)
Research, reports and data on tourism including ecotourism, sustainable development, finance and investment, risk and crisis management, market research and poverty alleviation. Tourism statistics by country and by indicator.
Mintel Country Reports and Travel & Tourism Analyst
Market research reports for travel and tourism products, markets and demographics. Reports include Sports Tourism Worldwide, Medical Tourism in Asia, Budget Airlines and The Impact of Social Media on Tourism.
Newztext
Explore New Zealand travel and tourism businesses and issues in media (newspaper, magazine and newswire) articles.