Te Ara Poutama (Māori)
Contact
Elwyn Sheehan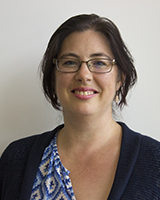 Email: elwyn.sheehan@aut.ac.nz
Phone: 09 9219999 ext.8914
Liaison librarian for Art & Design and Te Ara Poutama.
Te Ara Poutama (Māori)
Top resources for Te Ara Poutama (Māori)
The Treaty of Waitangi Collection
The Treaty of Waitangi Collection brings together leading historical texts and commentary on the Treaty. Search for iwi, hapū, personal names or keywords over the entire collection.
Project MUSE
Scholarly journal articles on a wide range of subjects, including ethnic and gender studies, literature, history, art, cultural studies, education, and political science. Broad coverage of indigenous academic sources.
AnthroSource
Articles on anthropology and ethnology from a range of scholarly journals published by the American Anthropological Society.
DigitalNZ
Documents, images, sounds and objects from New Zealand's archives, galleries, libraries and museums. Includes links to video, audio, photographs, drawings, artworks, and texts. Interface in English and in Māori.
Kanopy Video Streaming
Streaming documentaries and films on political, social, and media issues from New Zealand, Australia and the rest of the world in this collection of over 13,000 items. Includes Māori and other indigenous media.