Social Sciences
Contact
Shahzad Ghahreman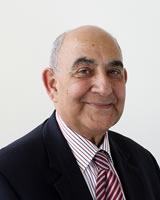 Email: shahzad.ghahreman@aut.ac.nz
Phone: 09 9219999 ext.8670
Liaison librarian for Library Special Collection and Social Sciences & Public Policy.
Social Sciences
Top resources for social sciences
SocIndex with Full Text
Find journal articles across a range of topics related to sociology, including gender, criminal justice, social psychology, religion and racial studies. Identify relevant books, conference papers and other sources.
Kanopy Video Streaming
Find streaming documentaries and films on political, social, and media issues from New Zealand and the rest of the world in this collection of over 13,000 items. New releases daily.
Australia New Zealand Reference Centre
Find news and magazine articles, reference book chapters, biographies and images from Australia and New Zealand.
JSTOR
Find scholarly journal articles and ebook chapters on a wide range of subjects, including social sciences, politics, language, health, business, and the humanities. Broad coverage of indigenous academic sources.
ERIC
Scholarly articles related broadly to the field of education.
Need more?
Related subject guides
Specific research help: