Secondary Teaching
Contact
Suhasini Gazula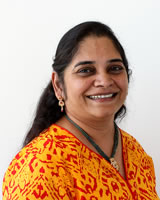 Email: suhasini.gazula@aut.ac.nz
Phone: 09 9219999 ext.7343
Liaison librarian for Education.
Secondary Teaching
Top resources for secondary teaching
A+ Education
Find full text research articles on all aspects of education for practitioners and researchers in Australia and New Zealand.
Teacher Reference Centre
Find articles from nearly 300 peer-reviewed teaching journals. Topics covered include best practice, curriculum development, literacy standards, pedagogical research, instructional media, language arts, science & mathematics, school administration, and more.
NZCER Journals Online
Find full text articles from New Zealand Council of Educational Research journals, including Early Childhood Folio.
Education in Video
Watch teaching demonstrations, lectures and documentaries from early childhood to secondary educational settings. Primarily UK and US material.
ERIC (via OVID)
The world's largest source of education information containing more than one million abstracts of documents and journal articles on education research and practice.