Public Policy
Contact
Shahzad Ghahreman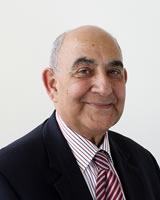 Email: shahzad.ghahreman@aut.ac.nz
Phone: 09 9219999 ext.8670
Liaison librarian for Library Special Collection and Social Sciences & Public Policy.
Public Policy
Top resources for public policy
nzresearch.org.nz (Kiwi Research Information Services)
Identify and access research papers and related resources on all topics from universities, polytechnics, and research organisations throughout New Zealand.
Hansard
The proceedings of the New Zealand Parliament including speeches, oral questions and written questions.
APAFT (Australian Public Affairs Full Text)
Articles and index records on topics such as current affairs, economics, humanities, indigenous peoples, law, politics and social sciences from Australian publications.
Campbell Collaboration
Systematic reviews and other evidence synthesis for evidence-based policy and practice shared openly in an international collaboration.
Australia/New Zealand Reference Centre
Find news and magazine articles, reference book chapters, biographies and images from Australia and New Zealand.