Psychology / Psychotherapy
Contact
Andrew South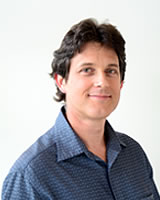 Email: andrew.south@aut.ac.nz
Phone: 09 9219999 ext.7331
Liaison librarian for Occupational Therapy, Physiotherapy, Podiatry and Public Health & Psychosocial Studies.
Psychology/Psychotherapy
Top resources for psychology/psychotherapy
PsycINFO
Articles from over 2,500 journals, as well as books, book chapters, and dissertations, within the behavioural and social sciences, including psychology and mental health.
PEP
The Psychoanalytic Electronic Publishing archive is a searchable full-text collection of the premier psychoanalytic journals, as well as core books within the field.
Counseling and Therapy in Video
Over 750 hours of video footage in the fields of counselling, social work, psychotherapy, psychology, and psychiatric counselling, including actual therapy sessions, re-enactments and training videos.
PsycBOOKS
A comprehensive collection of full-text American Psychological Association-published scholarly and professional books, both current and historical. Contains over 65,000 book chapters and 4,300 books.
Medline
Scholarly articles and more from over 5,500 journals in biomedicine and life sciences used by health care professionals and researchers. Provides for improved searching with Medical Subject Headings (MeSH).