Podiatry
Contact
Andrew South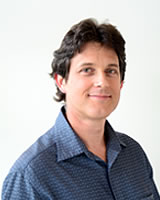 Email: andrew.south@aut.ac.nz
Phone: 09 9219999 ext.7331
Liaison librarian for Occupational Therapy, Physiotherapy, Podiatry and Public Health & Psychosocial Studies.
Podiatry
Top resources for podiatry
EBSCO Health
Find articles from a wide range of biomedical, rehabilitation, and health journals covering allied health, biomedicine, alternative medicine, exercise, fitness and sports studies.
AMED (Allied and Complementary Medicine)
Find articles on complementary medicine, occupational therapy, physiotherapy, podiatry and rehabilitation for health care professionals, therapists, researchers, and clinicians. Has some unique material and a European focus.
Cochrane Library
Find systematic reviews of current evidence to guide practice in health care including interventions for prevention, treatment, and rehabilitation.