Pasifika
Contact
Elwyn Sheehan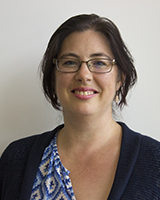 Email: elwyn.sheehan@aut.ac.nz
Phone: 09 9219999 ext.8914
Liaison librarian for Art & Design and Te Ara Poutama.
Pasifika
Top resources for Pasifika
JSTOR
Find scholarly journal articles and ebook chapters on subjects including language, health, business, politics, social sciences and the humanities. Broad coverage of academic sources on Pacific Island issues.
AnthroSource
Articles on anthropology and ethnology from a range of scholarly journals published by the American Anthropological Society.
PINI (Pacific Island News & Information)
Search PINI (previously NIUSTEXT) to find articles archived from a range of newspapers, newsfeeds and journals specific to the Pacific Islands.
Hawai'i Pacific Journal Index
Articles from scholarly journals and magazines published in or about Hawai'i and the Pacific Islands.
Ethnographic Video Online Volume III: Indigenous Voices
Find streaming video on aspects of indigenous culture, behaviour and society around the world. The collections include ethnographic films, documentaries, feature films, and fieldwork.