Paramedicine
Contact
Steph Clout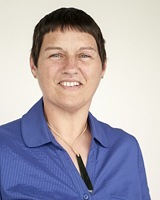 Email: steph.clout@aut.ac.nz
Phone: 09 9219999 ext.6364
Liaison librarian for Midwifery (South), Paramedicine, Sport & Recreation and South Campus.
Paramedicine
Top resources for paramedicine
CINAHL Complete
Find articles from scholarly journals relating to nursing and allied health.
ClinicalKey
Evidence-based point of care clinical information for health care professionals from a selection of medical journals, e-books, practice guidelines, and medicines and patient education resources.
Cochrane Library
Find systematic reviews of current evidence in health care and health policy including investigating the effects of interventions.