Occupational Therapy
Contact
Andrew South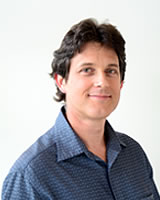 Email: andrew.south@aut.ac.nz
Phone: 09 9219999 ext.7331
Liaison librarian for Occupational Therapy, Physiotherapy, Podiatry and Public Health & Psychosocial Studies.
Occupational Therapy
Top resources for occupational therapy
EBSCO Health
Find articles from a wide range of biomedical, rehabilitation, and health journals covering allied health, biomedicine, alternative medicine, exercise, fitness and sports studies.
AMED
Designed for health care professionals and researchers and focusing on complementary medicine, Occupational Therapy, Physiotherapy, Podiatry, and rehabilitation, AMED's coverage is mainly European and often not indexed by other databases.
Cochrane Library
Includes the Cochrane Database of Systematic Reviews - reviews of primary research in health care and health policy, investigating the effects of interventions for prevention, treatment, and rehabilitation.
OT Seeker
OTSeeker is a database of systematic reviews and Randomised Controlled Trials, focusing specifically on Occupational Therapy-relevant research.