Nursing
Contact
Donna Jarvis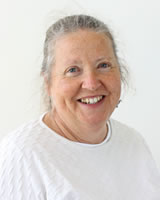 Email: donna.jarvis@aut.ac.nz
Phone: 09 9219999 ext.7330
Liaison librarian for Nursing, Midwifery (North), Emergency Management and BHSc standard pathway.
Nursing
Top resources for nursing
CINAHL Complete
Find articles from scholarly journals relating to nursing and allied health.
Joanna Briggs Institute EBP Database (Ovid)
Find evidence-based practice resources and systematic reviews to promote feasible, appropriate, meaningful and effective healthcare practices with a particular focus on nursing and midwifery.
Cochrane Library (via Wiley)
Find systematic reviews of current evidence in health care and health policy including nursing and midwifery.
Lippincott Procedures
New Zealand point-of-care procedure guides that help clinicians provide safer, more effective care. Find step-by-step guides to over 1,700 evidence-based procedures in wound care, immunisation, infection control and more.
Nursing education in video
Online videos created specifically for the education and training of nurses, nursing assistants, and other healthcare workers. Includes basic clinical skills, infection control, medication administration, communication and much more.