Mathematics
Contact
Anna Matich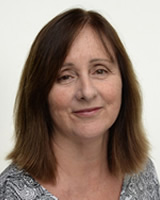 Email: anna.matich@aut.ac.nz
Phone: 09 9219999 ext.8511
Liaison librarian for Engineering and Computer & Mathematical Sciences.
Mathematics
Top resources for mathematics
ACM Digital Library
All Association of Computing Machinery (and selected other) journals, conference proceedings, magazines, books and other publications in full-text and a guide to everything published in the field of computing.
Statistics New Zealand
The website of New Zealand's official data agency. You can use their CSV files, NZ.Stat program or API to access data for your research.
SpringerLink
Find book chapters, journal and reference articles, conference papers and more from across mathematics and the computer sciences as well as other subjects. Includes lecture notes in mathematics.
MathSciNet
Database of reviews, abstracts and bibliographic information for mathematical sciences literature. Citation data allows users to track the history and influence of research publications in the mathematical sciences.