Marketing & Advertising
Contact
Sushila Parmanandam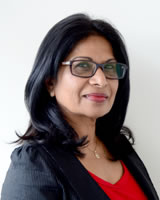 Email: sushila.parmanandam@aut.ac.nz
Phone: 09 9219999 ext.8510
Liaison librarian for Accounting, Economics, Finance and Marketing & Advertising.
Marketing and Advertising
Top resources for marketing and advertising
Business Source Complete
Our primary database for finding peer-reviewed journal articles, company and industry reports and more. Covers all business disciplines.
Roy Morgan Research
A large collection of market data derived from interviews with consumers across New Zealand. It includes data on products and services across a broad range of market sectors.
Passport
Find historical statistics and forecasts, analysis of consumers' lifestyles, global brand and company information, plus full-text market analysis reports.
Marketline Advantage
Find information about 30,000 companies, 110 countries, 3,000 industries and 145 categories of products, including profiles of the top 1000 companies, using the PESTLE framework.
WARC (World Advertising Resource Centre)
Articles, case studies, best practice, research and conference papers from international sources covering all areas of marketing communications. Also contains adspend statistics, demographic and economic data, and industry trends.