Management
Contact
Geraldine Hay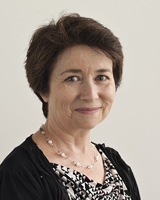 Email: geraldine.hay@aut.ac.nz
Phone: 09 9219999 ext.6326
Liaison librarian for Business Information Systems, HR Mgmt & Employment Relations, International Business, Management, MBA programme and Sustainable Enterprise.
Management
Top resources for management
Business Source Complete
Our primary database for finding peer reviewed journal articles, company and industry reports reports and more. Covers all business discpilines.
Emerald
Peer reviewed journal articles covering the major management disciplines including marketing, HR and organizational development, quality and operations management.
Passport
Find historical statistics and forecasts, analysis of consumers' lifestyles, brand and company information, plus full-text market analysis.
Marketline Advantage
For information about 30,000 companies, 110 countries, 3,000 industries and 145 product categories. Company profiles of the top 1000 companies. Industry profiles include 5 forces. Country profiles use the PESTLE framework.