Law for non-law students
Contact
Melanie Lovich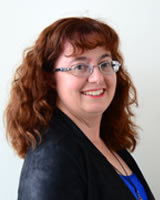 Email: melanie.lovich@aut.ac.nz
Phone: 09 9219999 ext.8568
Liaison librarian for Law and Taxation.
Law for non-law students
Top resources for Law for non-law students
NZLII (New Zealand Legal Information Institute)
NZLII provides free access to New Zealand legal information, including cases, legislation, journal articles and more.
Westlaw New Zealand and Australia
Find New Zealand and Australian case law, legislation, commentary, journal articles and current awareness services – most available in full text.
Lexis Advance
Find full text New Zealand and Australian legislation, cases, reports and commentary in administrative law, commercial law, companies and securities, criminal law, evidence, family law, human rights and more.
Thomson Reuters Westlaw
Find Legislation, case law, commentary and law reviews and journals from the United States, United Kingdom, Canada, European Union and other jurisdictions.
ICLR (The Incorporated Council of Law Reporting)
Look here for the official series of The Law Reports for the Superior and Appellate Courts of England and Wales.