International Business
Contact
Geraldine Hay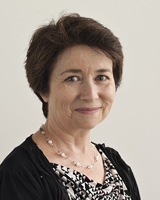 Email: geraldine.hay@aut.ac.nz
Phone: 09 9219999 ext.6326
Liaison librarian for Business Information Systems, HR Mgmt & Employment Relations, International Business, Management, MBA programme and Sustainable Enterprise.
International Business
Top resources for international business
Business Source Complete
Our primary database for finding peer reviewed journal articles, company and industry reports and more. Covering all business disciplines.
Emerald
Covers the major management disciplines including international business.
Marketline
Information about 30,000 companies, 110 countries, 3,000 industries and 145 categories of products. Profiles provide analysis of the country's political, economic, social, technological, legal and environmental structure.
EMED Emerging Asia
Economic and financial data for 20 major emerging markets in Asia.
World Development Indicators (WDI)
Statistical data for over 550 development indicators and time series data from 1960-2001 for over 200 countries and 18 country groups. Includes social, economic, financial, natural resources, and environmental indicators.