Human Resource Management & Employment Relations
Contact
Geraldine Hay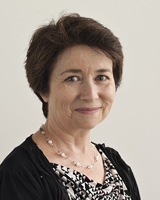 Email: geraldine.hay@aut.ac.nz
Phone: 09 9219999 ext.6326
Liaison librarian for Business Information Systems, HR Mgmt & Employment Relations, International Business, Management, MBA programme and Sustainable Enterprise.
Human Resource Management & Employment Relations
Top resources for human resource management & employment relations
Business Source Complete
Our primary database for finding peer reviewed journal articles, company and industry reports and more. Covering all business disciplines.
Emerald
Covers the major management disciplines including HR, Learning & Organization Studies.
StatsNZ
Employment and unemployment statistics count and describe people in New Zealand who are in paid employment, unemployed, and not in the labour force and more.
OSH References
Find citations and descriptors of occupational Health and Safety (including ergonomics) resources from around the world in this resource created by the Canadian Centre for Occupational Health and Safety.
ILO – International Labour Organization
For reports, research papers, international labour standards, international labour statistics and databases of national legislation and standards relating to labour, social security and human rights.