Food Science
Contact
Philip Combs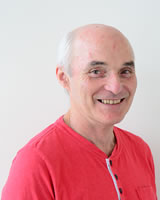 Email: pcombs@aut.ac.nz
Phone: 09 9219999 ext.8290
Liaison librarian for Language & Culture and Science.
Food Science
Top resources for food science
NZ Science
An index of NZ scientific literature provided by the Crown Research Institutes (CRIs). Use articlelinker to gain access to full text.
New Zealand Food Composition Database
The New Zealand Food Composition Database contains information on the nutrient content of foods commonly prepared and eaten in New Zealand.
Food Standards Australia New Zealand
FSANZ develops food standards for Australia and New Zealand, which are enforced in New Zealand by the Ministry for Primary Industries.