Event management
Contact
Fen Su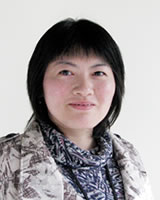 Email: fen.su@aut.ac.nz
Phone: 09 9219999 ext.8540
Liaison librarian for Hospitality & Tourism.
Event Management
Top resources for event management
CABI Leisure Tourism
Find articles and e-books using this specialised database with a focus on tourism, hospitality, leisure and recreation, as well as on selected aspects of sport and culture.
Hospitality & Tourism Complete (EBSCO)
Find full text journal articles, books, magazines, company and country reports and newspapers covering all areas of hospitality and tourism.
Henry Stewart Talks: Marketing & Management Collection
Seminar-style video case studies and presentations in which practitioners and academics in marketing and management share their experience.
Newztext
Explore New Zealand travel and tourism businesses and issues in media (newspaper, magazine and newswire) articles.
Kanopy
Kanopy offers a broad selection of over 13,000 streaming films, documentaries and training videos from around the globe, with additional new releases launched daily. Content includes festivals and event marketing.