Engineering - Electrical and Mechanical
Contact
Anna Matich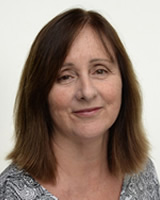 Email: anna.matich@aut.ac.nz
Phone: 09 9219999 ext.8511
Liaison librarian for Engineering and Computer & Mathematical Sciences.
Engineering – Electrical and Mechanical
Top resources for engineering – electrical and mechanical
IEEE Xplore Digital Library
Books, journals, conference proceedings and standards from the Institute of Electrical and Electronic Engineering.
AccessEngineering
Authoritative, regularly updated engineering reference information.
Standards New Zealand
Search the full library of all New Zealand Standards, including AS/NZS.
Informit Engineering
Engineering books, journals and reports from Australia and New Zealand.
ASM Handbooks Online
Peer-reviewed information on ferrous and non-ferrous metals and materials technology from American Society for Metals handbooks.