Educational Leadership
Contact
Suhasini Gazula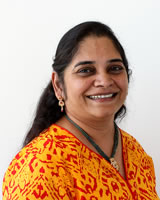 Email: suhasini.gazula@aut.ac.nz
Phone: 09 9219999 ext.7343
Liaison librarian for Education.
Educational Leadership
Top resources for educational leadership
ERIC (via OVID)
The world's largest source of education information containing more than one million abstracts of documents and journal articles on education research and practice.
A+ Education
Find full text research articles on all aspects of education for practitioners and researchers in Australia and New Zealand.
Business Source Complete
Our primary database for finding peer reviewed journal articles and more across all business disciplines including management and leadership.
Emerald
Peer reviewed articles and book chapters in Education and Management disciplines on topics including educational leadership, administration, human resources and organisational development.
Australia/New Zealand Reference Centre (EBSCO)
Find regional and international periodicals, full-text reference books, full-text biographies and images. Contains a large collection of New Zealand material on education.