Economics
Contact
Sushila Parmanandam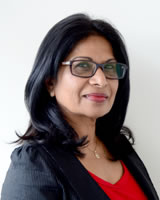 Email: sushila.parmanandam@aut.ac.nz
Phone: 09 9219999 ext.8510
Liaison librarian for Accounting, Economics, Finance and Marketing & Advertising.
Economics
Top resources for economics
Business Source Complete
Our primary database for finding peer reviewed journal articles, company and industry reports and more. Covering all business disciplines.
OECD iLibrary
The online library of the Organisation for Economic Cooperation and Development (OECD), featuring eBooks, articles, reports, statistical data and tools for table building and analysis.
IMF eLibrary Data
All global economic content published by the International Monetary Fund (IMF). Series data is available for exchange rates, balance of payments, international liquidity and banking, interest rates, production and more.
Factiva
Use this for global news, business news, company news and industry information content. Sources include Dow Jones and Reuters newswires, and key global newspapers, business and financial news titles.