Ecology & Conservation
Contact
Philip Combs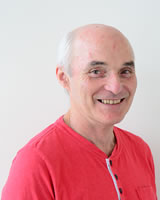 Email: pcombs@aut.ac.nz
Phone: 09 9219999 ext.8290
Liaison librarian for Language & Culture and Science.
Ecology & Conservation
Top resources for ecology & conservation
NZ Science
An index of NZ scientific literature provided by the Crown Research Institutes (CRIs). Use articlelinker to gain access to full text.
NZ Fisheries Management Research
Find a broad range of resources, primarily New Zealand material, covering social, economic, environmental, recreational and customary rights information relating to fisheries management and policy development.
BioOne Complete
Find scholarly articles from more than 200 leading journals in the biological, ecological, and environmental sciences.
Doc.govt.nz
The Department of Conservation is the government agency charged with conserving New Zealand's natural and historic heritage. Find corporate publications, legislation, mapping tools and more.
Oxford Bibliographies – Ecology
A collection of almost 200 bibliographies on specific areas of ecology written and edited by academics. A good way to find relevant, high-quality resources about an area of ecology.