Disaster & Emergency Management
Contact
Donna Jarvis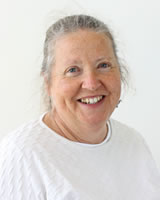 Email: donna.jarvis@aut.ac.nz
Phone: 09 9219999 ext.7330
Liaison librarian for Nursing, Midwifery (North), Emergency Management and BHSc standard pathway.
Disaster & Emergency Management
Top resources for disaster & emergency management
Medline
Find scholarly articles covering the fields of medicine, nursing, dentistry, veterinary medicine, the health care system, and the preclinical sciences from thousands of international biomedical journals.
PsycINFO
Find scholarly journal articles, books, chapters, and dissertations in the behavioural sciences and mental health of individuals and populations. Includes resilience, preparedness, management and vulnerable populations.
APAFT (Australian Public Affairs Full Text)
Articles and index records on political, economic and social affairs from Australian publications. Key subjects include the environment, public health, politics and public policy.
NZ Science
Identify research papers and related resources on all topics from Crown Research Institutes in New Zealand. Use the citations to search for full text in the AUT Library collection.
Index New Zealand
Abstracts and descriptions (and increasingly full-text) for articles from a huge range of New Zealand journals, magazines and newspapers from the scholarly to the popular since the 1950s.