Corporate Governance
Contact
Geraldine Hay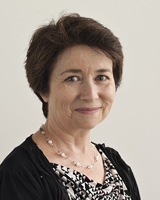 Email: geraldine.hay@aut.ac.nz
Phone: 09 9219999 ext.6326
Liaison librarian for Business Information Systems, HR Mgmt & Employment Relations, International Business, Management, MBA programme and Sustainable Enterprise.
Corporate Governance
Top resources for corporate governance
Business Source Complete
Our primary database for finding peer reviewed journal articles, company and industry reports reports and more. Covers all business disciplines.
Scopus
Scholarly journal articles from top international sources in a range of fields including business, psychology and economics. Updated daily.
Factiva
For global news, business news, company news and industry information content. Sources include Dow Jones and Reuters newswires, and key global newspapers, business and financial news titles.
Marketline Advantage
Find information about 30,000 companies, 110 countries, 3,000 industries and 145 product categories. Company profiles of the top 1000 companies. Industry profiles include 5 forces. Country profiles use the PESTLE framework.