Computer Sciences
Contact
Anna Matich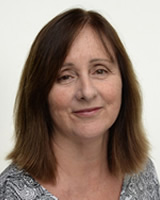 Email: anna.matich@aut.ac.nz
Phone: 09 9219999 ext.8511
Liaison librarian for Engineering and Computer & Mathematical Sciences.
Computer Science
Top resources for computer science
ACM Digital Library
All Association of Computing Machinery (and selected other) journals, conference proceedings, magazines, books and other publications in full-text and a guide to everything published in the field of computing.
IEEE Xplore Digital Library
A database of books, journals, conference proceedings and standards related to computer science from the Institute of Electrical and Electronic Engineering.
Lecture Notes in Computer Science
Find new developments in computer science and information technology research and teaching - quickly, informally, and at a high level. Includes sub-series in artificial intelligence and bioinformatics.
IGI Global's Database Search
IGI Global's full-text peer-reviewed journals and books covering topics including databases, data warehousing & mining, healthcare information systems, e-commerce, e-government & M-commerce, IT engineering, modelling & evaluation and knowledge management.