Business Information Systems
Contact
Geraldine Hay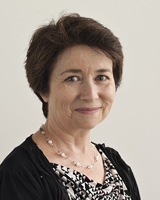 Email: geraldine.hay@aut.ac.nz
Phone: 09 9219999 ext.6326
Liaison librarian for Business Information Systems, HR Mgmt & Employment Relations, International Business, Management, MBA programme and Sustainable Enterprise.
Business Information Systems
Top resources for business information systems
ACM Digital Library
Full text of every article ever published by the Association for Computing Machinery and bibliographic citations from major publishers in computing.
IGI Global's Database Search
Find peer-reviewed journals and books covering topics including: databases, data warehousing & mining, distance learning & education, e-commerce, IT business value, support & solutions, IT engineering and knowledge management.
Business Source Complete
Our primary database for finding peer reviewed business journal articles, company and industry reports and more. Covers all business disciplines.
Scopus
Scholarly journal articles from international sources covering technology, engineering and physical sciences as well as business, psychology and economics and many other fields. Updated daily.