Accounting
Contact
Sushila Parmanandam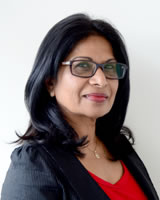 Email: sushila.parmanandam@aut.ac.nz
Phone: 09 9219999 ext.8510
Liaison librarian for Accounting, Economics, Finance and Marketing & Advertising.
Accounting
Top resources for accounting
Business Source Complete
Our primary database for finding peer reviewed journal articles, company and industry reports and more. Covering all business disciplines.
eIFRS: electronic International Financial Reporting Standards
eIFRS is the electronic consolidated edition of the IASB's International Financial Reporting Standards (including International Accounting Standards and Interpretations) and accompanying documents.
Emerald
Covers the major management disciplines including accounting.
Checkpoint
For Chartered Accountant's Manual, Depreciation Rate Locator, XRB Financial Reporting Standards and XYZ Model Financial Statements.
Factiva
Find global news, business news, company news and industry information. Sources include Dow Jones and Reuters newswires, and key international news titles. Can't get in? Try again later.